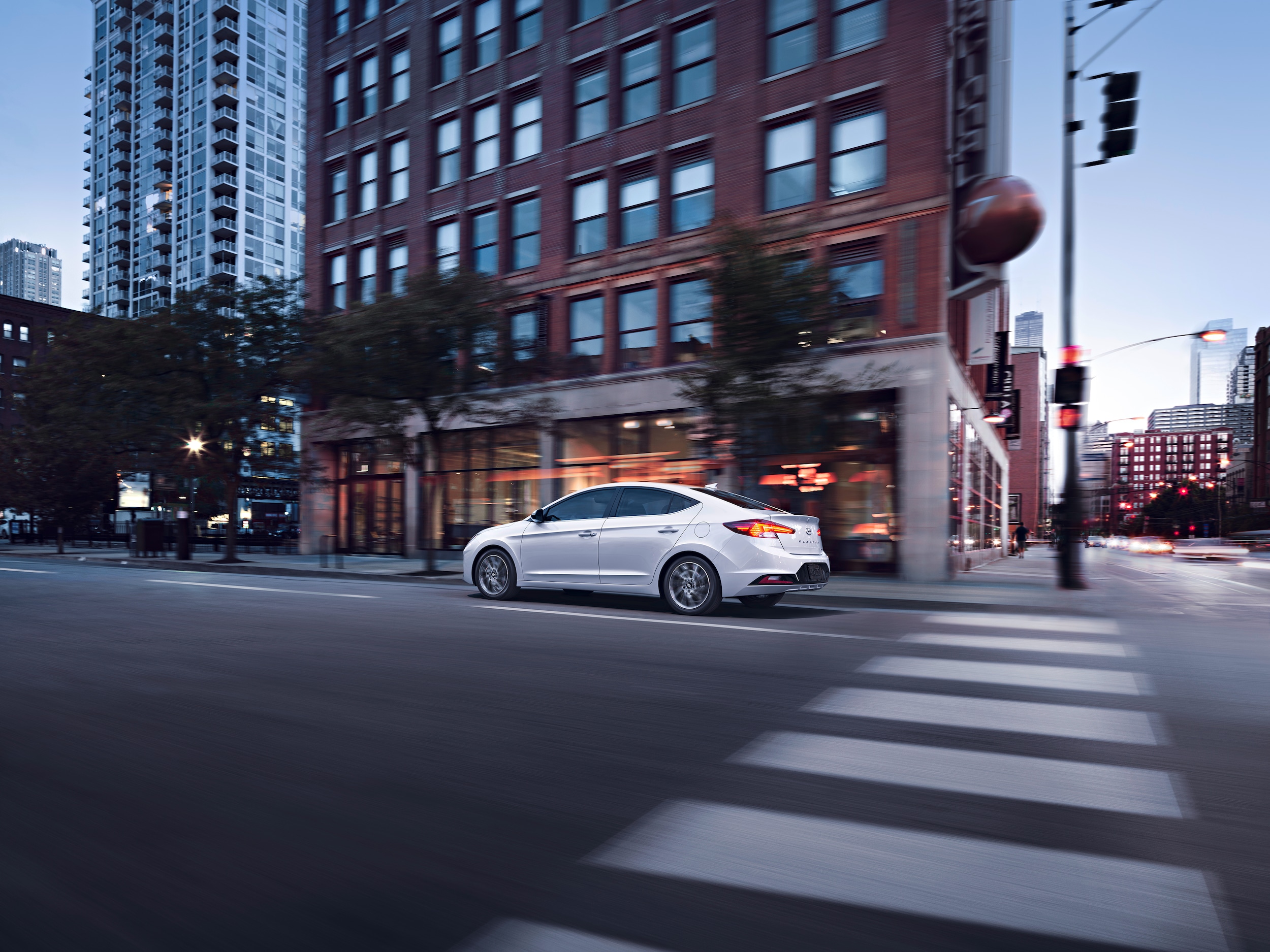 Driving around Los Angeles can be a nightmare, but with the right vehicle companion, it doesn't have to be. Enter the new Hyundai Elantra, which we think is an ideal sedan for LA. The compact Hyundai Elantra puts up impressive efficiency specs, is fun to drive, has cutting-edge technology, and provides an affordable car option for Los Angeles drivers looking to save. In short, the Hyundai Elantra is the total package among compact sedans, and it has several changes making it even better! Read on to see why our new Hyundai Elantra offers may be just what you're searching for from your next car.
What You'll Enjoy in a New Hyundai Elantra Around LA
The Hyundai Elantra is a compact sedan, so you won't get a bulky driving feel as you get around crowded LA streets and freeways, but the cabin is still plenty spacious. The Elantra seats five comfortably with loads of legroom for the driver, and it has a roomy trunk that holds everything from golf clubs to luggage. On top of that, the compact design allows the Hyundai Elantra to save weight so that the engine in it can focus on both performance and efficiency. The new Elantra gets up to 40 mpg highway while having plenty of horsepower for zippy acceleration and comfortable ride in any setting!
The new Hyundai Elantra keeps the same overall design and engineering as the previous model year, but it does make several changes that thrifty car shoppers will love. For example, the Hyundai Elantra now comes standard with dual-zone automatic climate control, ideal for LA heat, as well as many brilliant driver-assisting technologies, from lane keeping assist to forward collision avoidance assist! Since these smart features are standard on every new Hyundai Elantra, you won't have to pay extra to add the features you want to your compact sedan.
You'll find the new Hyundai Elantra in Culver City at our dealership, and if any questions remain about the features, performance, or any other aspect of the new Hyundai sedan, our team has the answers. We hope we can help you find the right sedan for Los Angeles!